Do you want to grow your business in 2016? Well, with Charlotte, NC Internet Marketing brought you from Web Badger you absolutely can! It is a matter of choosing an online advertising plan that informs clients about your services and products. With the internet marketing team at Web Badger, we make certain your marketing plan is the backbone of your business. We also ensure that you make 2016 count with a marketing strategy that is sure to produce results.
The year 2016 demands that your business has internet marketing. It is not for the sake of having it, but it is for the sake that today's customers want content they can read, share, and interact with on a daily basis – especially in social media platforms. Smaller businesses want to join the fourth wave—what we call the technology take-over—but how and where does a business begin?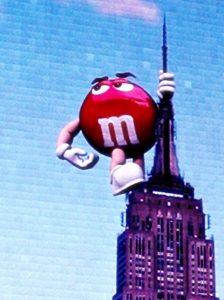 It is about how you say what you need to say with Charlotte Internet Marketing. In addition to having custom website design that is customized to your needs, your 2016 business might need more than one kind of advertising plan. You could need merchant services, social media management, search engine optimization, display advertising, and more. There is always more you can do to make 2016 count with internet marketing Charlotte, NC professionals.
We begin your Charlotte internet marketing strategy with one of the best marketing tools ever. We use the successful PR Smith Plan, SOSTAC, to impact your business in the best way. We get results, positive results. Since the 1990s, SOSTAC has become a effective and simple-to-use tool that helps businesses like yours grow.
Again, you might be wondering how it works. Let Web Badger show you where your company stands today and where you want it to go. Let us show you how to get there and how to implement strategy. Once we have a Charlotte Internet Marketing plan, let us share our marketing tools to track your growth. In six, crucial steps you will discover just how much your business counts in 2015.