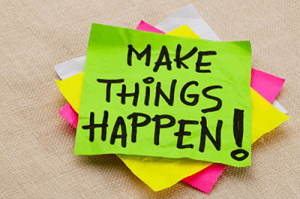 When you are operating a small business, you need smarter ways to market your services. That is why Web Badger makes internet marketing easy to understand and simple to use for customers who want to spend more time doing what they love. If you own a small business in Greensboro, NC | Burlington, NC | Harrisonburg, VA | Winchester, VA | Winston-Salem, NC | Charlotte, NC | or Greenville, NC | contact Web Badger now. 
Wanting a 105% increase in your customer base does not happen overnight, but you can start your increase by being S.M.A.R.T about your internet marketing or online advertising goals.
The more S.M.A.R.T you are, the better off you will be when it comes to implementing a marketing strategy that can actually help you to achieve the goals of your small business. If you want to start being smart today, and really get things going for your business, make sure you consider the following details in your marketing plan. Here is how our marketing team of Greensboro, Burlington, Harrisonburg, Winchester, Winston-Salem, Charlotte, and Greenville think of being S.M.A.R.T:
1) Set Goals that are Specific: If you desire to increase your customer base by 20%, we would utilize industry-specific statistics and marketing and demographic data to analyze your competition.

2) Set Goals that are Measurable: Life usually feels better when we get the results we want. Web Badger measures how effective your marketing strategy is by providing you weekly, or monthly reports of your digital marketing campaign.
3)Set Goals that are Attainable: Do you really want a 105% increase in your customer base? Overnight? 
4)Set Goals that are Realistic: Being realistic about your goal means accepting its advantages and disadvantages. A percentage can make all the difference. At Web Badger, we are able to compare your standing in the region and make realistic recommendations on how to initiate and sustain growth.
5) and Set Goals that are Time Specific: Having a specific deadline to reach your goal can make a difference, too. We can show you how to use online marketing and digital tools to capture online traffic sources and can create viable, time-specific objectives for your Wake Forest marketing and Raleigh marketing.
If you need help determining your objectives, look for internet marketing with Web Badger today! We serve the small businesses of Greensboro, Winston-Salem, Charlotte, Greenville, Winchester, Harrisonburg, and Burlington with smartness when it comes to online advertising.