What's the Issue with Small Businesses?
You may have thought you had it all for your small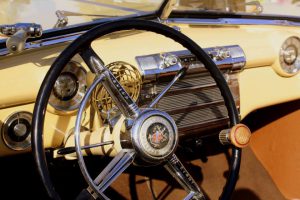 business. You have a decent location in Charlotte, NC. You have a few regulars. You even have a website and a social media account that you check every now and then. Still you wonder if anything is missing…if it is somehow possible for you to reach even more customers in the greater Charlotte, NC area. Essentially, you might want be wondering if it is possible to grow your business, and with Web Badger (your internet marketing solution) it sure is!
How is Internet Marketing a Solution?
When potential buyers go to look for your particular service on Google, Yahoo, and Bing, they enter certain words and phrases that are usually followed by their location. For instance, a young business man in need of a used tire for his Honda might search Google for "used tires Charlotte, NC" and some auto repair shop or tire shop will come up in the results. Let us say that you happen to own an auto repair shop in the area. Our internet marketing packages serve as a solution by making sure you are in the top of those results for Mr. Potential Buyer. That is, we strive to make you #1 on multiple search engines.
Wait…How is that a Solution?  
In addition to having all-in-one packages for your Web Development, Internet Advertising, Social Media Management, Engine Optimization, Domain Registration, Web Hosting – we also have the fuel that search engines need to drive you to that #1 spot. We have the techniques, skills, designers, managers, and more to effectively make search engine searchers find your website, and hopefully, give you a call for a quote.
Imagine that everyone searching for your particular service or product sees that your website is the first to pop up in their results. Imagine how many potential customers that could be walking through your door. It looks good, does it not? It probably feels good, too.
Want to fuel the future of your business?