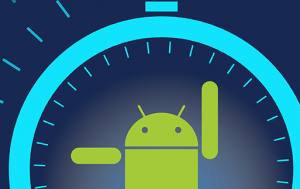 Are you aware that 54% of all U.S. sales stem from small businesses? That means your small business is a big part of what makes America a country of opportunity. Of course, if you know your business was not as successful as you wanted it to be, then you might feel a little blue when the clock strikes midnight into the new year. Maybe it is because you did not market your business like you wanted to. Maybe you did not see as many customers as you wanted to. Or, maybe you did not have a working business plan for 2016. Regardless of your marketing situation, a new year is a fresh, new start for your small business.

With Web Badger, we make it easy for you to get more business with our state-of-the-art marketing packages, our communicative marketing team, and our #1 guarantee that your small business will see results. Whether your business is well-established or just starting off, we are sure we have an online marketing solution that fits your needs. Here are a few ways to get more business in 2017:
Highlight Your Deals: we package our deals in neat, affordable ways so that each potential customer knows just what they are buying. What do

your

deals look like? Ensure they are accessible and consistent when it comes to marketing them both online and offline.

Appreciate Your Team: most customers like when they see employees getting along and working together to get them what they want. Our marketing team works side by side and around the clock to ensure each and every person in our circle knows what is happening. Does your team have a virtual space where they can communicate with one another and you? If not, maybe it is time to change that.
Play Up Your Guarantee: Web Badger guarantees results. For instance, no matter what combination of marketing tools you choose with us, you are sure to see an increase in rankings. Is the guarantee you have for your small business just as enticing?
Suffice it to say, if you want more business in 2017 – you have to do more to get your small business in the reach of all your potential customers. By shedding light on your sales, coupons, and the like, on your teammates and team players, and on your promise to customers – you can certainly hit the ground running. In addition, you can learn more with Web Badger!