Reach thousands of potential customers
With display advertising, we reach your potential customers on thousands of the websites they already visit.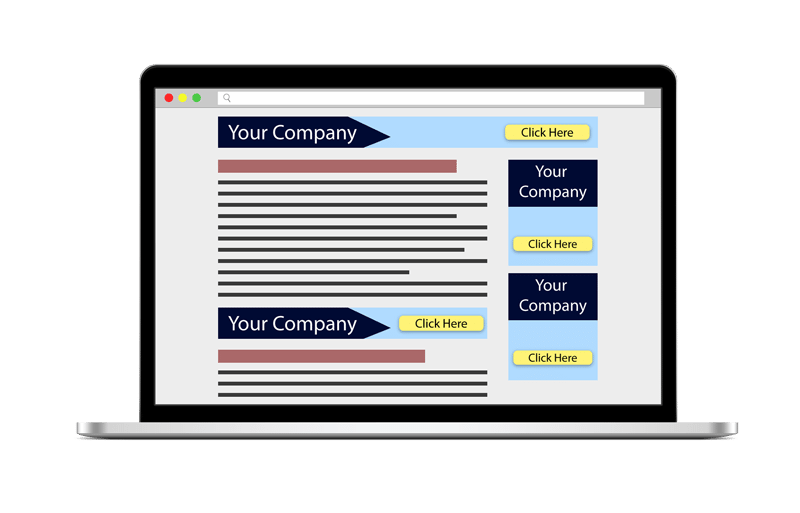 We put your website in front of thousands of customers
By leveraging thedelivery networks of major search engines, we are able to specifically target ad placement on websites that your potential customers visit most often. This generates clicks to your website and promotes your business. When customers are ready to buy, you can be sure that they will be thinking of your business.
Start promoting your business today!